COVID-19 FREQUENTLY ASKED QUESTIONS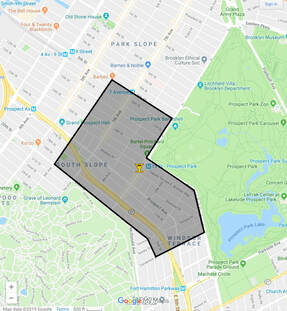 WHAT ARE YOUR HOURS?
Daily, 12pm - 8 pm

AM I ALLOWED IN THE STORE?
Yes with limitations-

5 PEOPLE OR LESS (OUR DISCRETION)
For everyone's safety it is at our discretion how many people are allowed in the store at any one time. In general please wait outside before being told to enter.
ONLY PERSON PAYING ENTER, NO CHILDREN, PETS, OR GROUP SHOPPING
We want to limit how many people enter the store. Space is limited so please discuss with your party what you will buy beforehand.
NO BROWSING
To limit your time in the store as much as possible, please ask a staff member for assistance. We love giving recommendations and discussing our products so if you need a little more time please call us at 718.768.2291 before coming in.

HOLIDAY HOURS?
We are closed on December 25... and that's it. We are open every other day!

DISCOUNTS?
10% off a half case of wine (6 bottles)
15% off a case of wine (12 bottles)
Cases may mix and match still wine, sparking wine, and bottled ciders
*Case discounts do not apply to liquor and spirits.
DELIVERY?
We have waived our delivery minimum and are able to deliver to addresses within a 10 minute walk of our store. Due to staffing availability we prefer deliveries to made between 1pm-7pm.
Call us at (718) 768-2291 to create an account with your name, address, phone number, and payment information on file.
You are able to tip your delivery person via credit card when you call.
Due to COVID-19 we understand the necessity for social distancing, when you call you can leave instructions for the delivery person on the most comfortable way to intercept your order.
Once you have an active account can call anytime you want a delivery between 1pm-7pm


DO YOU HAVE PAPPY VAN WINKLE?
Actually...YES. Call us or come in to see the bottles we are lucky to carry.
CANDY, SODA, ICE CREAM?
Oh, you noticed that? Many years ago this location was a local soda shop called Wedder's. The signage was buried deep under other occupants' awnings and signs. We had the stained glass, the tiled floor, and the tin ceiling refurbished to it's original look
!