LOCATION & HOURS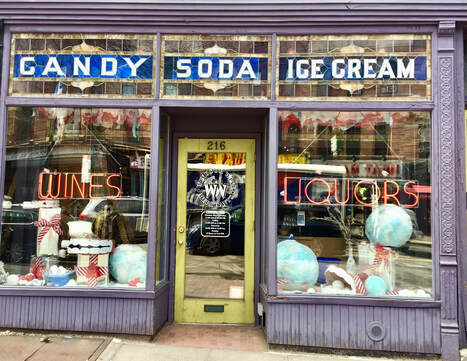 216 Prospect Park West, Brooklyn 11215

Monday-Thursday 11AM- 10PM
Friday 11AM-11PM
Saturday 10AM-11PM
Sunday 12PM-9PM


WHO'S WHO?
JOHN

Co-Owner
John's years of acting in New York (on and off Broadway) and around the country prepared him for the heavy burden of owning a wine store.

BOB


Co-Owner
Awesome dude, find him at his new restaurant open across the street, Krupa Grocery!




JOHN

Wine Buyer
Comes to us from Whole Foods Market, where he was a wine buyer. He holds a WSET Level 2 certificate and completed the Court of Sommeliers Introductory Course Examination. John is thrilled to transition from corporate world to great neighborhood store.


BRENDAN


Spirit Taster
A former freelance cook, he can give tips on what to use when looking for cooking wine. Over the years working here he has become very enthused in learning about the making and selling of wine and spirits.

DAVID


Spirit Buyer

David has had a long and colorful past but has now found a new and passionate love of wine. After retiring from his own business, David has chosen to expand his horizons in the wine and spirits industry. He finds joy with the customers who come through the door sharing his knowledge, smile and laughter.