Thursday, July 29th




6pm-8pm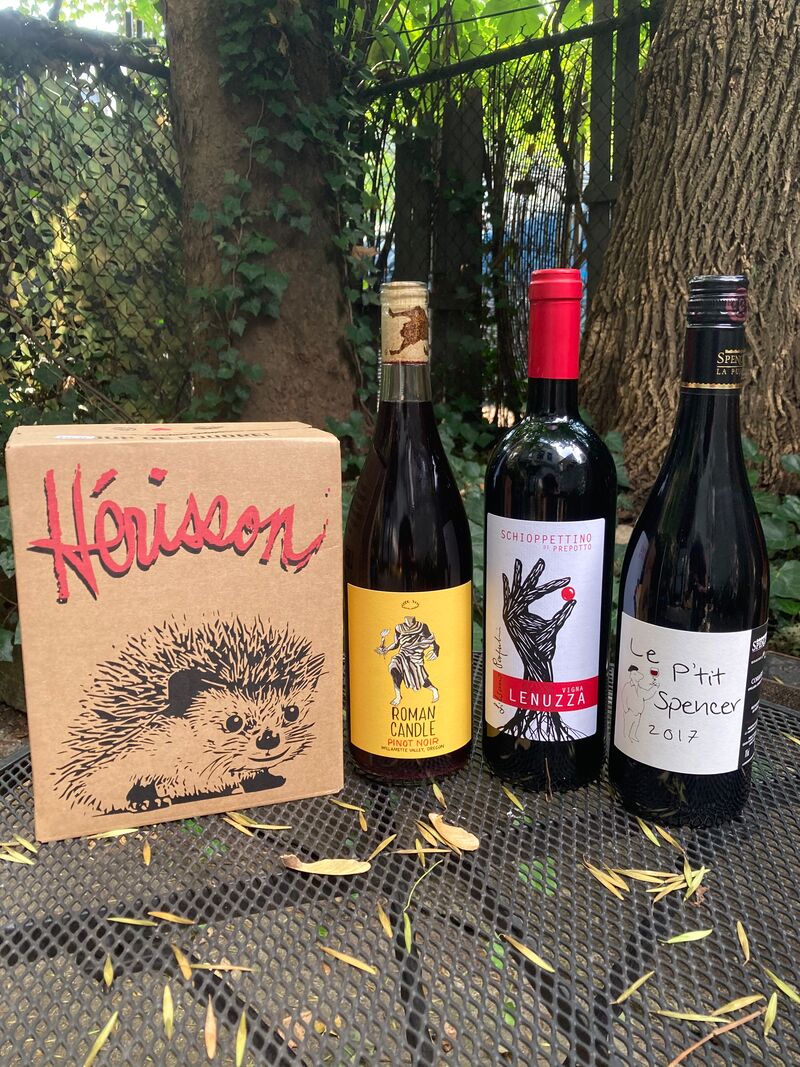 We Welcome
Nick From Communal Brands
Pouring Wines From France, Oregon, & Italy
Hérisson, Rosé 2020 3L BIB

$30.99
Three words sum up our first wine. Summer. Rosé. Box. For those of you who are still hesitant about the quality of boxed wines, fear not. The Hérisson, Rosé has been a staff and customer favorite for the last couple of years. Made from 100% grenache, it's dry, fresh, and vibrant with solid fruit notes of strawberry and cherry. And with four bottles worth of wine in a box, what's not to love?
Roman Candle, Pinot Noir Willamette Valley 2020

$20.99
Winemaker John Grochau was introduced to wine in an unexpected way. Biking. In his early 20's while racing bicycles for a French team, he biked through some of France's most revered winemaking regions, including Champagne, Burgundy, and the Loire Valley. On his return to his hometown of Portland, Oregon, he went to work in the restaurant business and quickly discovered an even greater appreciation for wine, eventually leading to his own winery, Grochau Cellars. Roman Candle is a blend of premium sites from the Willamette Valley. While the color is lighter than typical pinot noir, it's not short on flavor. The palette has notes of cherry, red berry, and a nicely balanced acidity. In addition, the wine has no added sulfites giving it a slight earthy funk. If you're looking for a unique expression of Oregon pinot noir, this is your bottle.
Vigna Lenuzza, Schioppettino di Prepotto 2017

$33.99
A few weeks back we featured a wine from Italy made from the near instinct grape, albanello. We love our rare Italian grapes and the passionate winemakers behind them. For this tasting we're featuring a wine made from schioppettino, another grape brought back from near extinction by a single winemaker. In the 70's, winemaker Paolo Rapuzzi set out to create a winery focused on Friuli's native grapes, schioppettino was not legally recognized by Italy's wine authorities who believed the grape to be extinct, so it was not registered. Rapuzzi faced a number of challenges in his efforts to revive the grape, including warnings from government officials that bottling schioppettino would be illegal. He persevered and bottled his first bottle in1977 and not long after, it was authorized and given its own designation. Schioppettino is still not widely planted but because of the efforts of Rapuzz, winemakers like Daniele Lenuzza of Vigna Lenuzza can continue to produce wines from the varietal. The wine has pretty aromatics of roses and violets while the palate has notes of red berry, spice, and bright fresh acidity. An elegant and expressive wine!
Domaine Spencer, Le P'tit Spencer, Corbières 2017

$15.99
Corbières is one of the most well known and productive appellations in the Languedoc-Roussillon region of Southern France. While it may not have the name recognition of higher profile regions, it has become known for its exceptional value wines. This bottle from Domaine Spencer is made from carignan, syrah, mourvèdre, and grenache. It's full with a smooth balance of fruit, earth, and tannin.