In these ever changing times, we are sad to say we are once again putting a pause on in-store tastings. We hope it won't be long before we can start up again but in the meantime, we hope you can join us for this final tasting.
Thursday, August 26th




6pm-8pm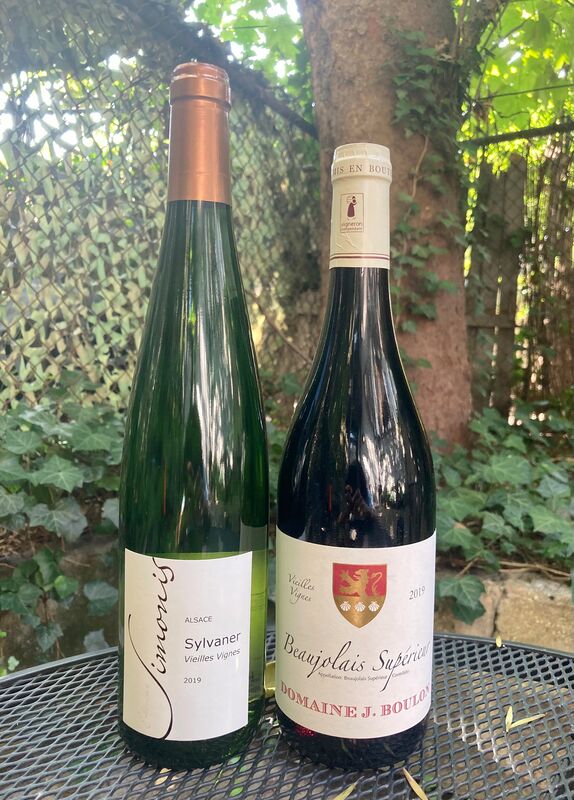 We Welcome
Colin from Kinson & Jeffrey Alpert Selections
Pouring Wines From Alsace and Beaujolais, France
Etienne, Sylvaner Vieilles Vignes 2019
$19.99
Sylvaner is a grape wine drinkers may not be familiar with and with good reason. The grape originated in Central Europe as the offspring of österreichisch Weiss and traminer, two relatively obscure varieties. It migrated from the Austrian Empire into Germany, where it took up permanent residence. The grape eventually made its way over to Alsace, France. While it's a variety familiar to Europeans, it never made much of an impact in America. For that reason, we're especially excited to introduce this seldom seen wine to our customers. It's crisp and refreshing with citrus, apple, and lively acidity. Pair this with summer salads, light meats, and fish dishes made with fresh herbs.
Domaine J. Boulon, Beaujolais Supérieur 2019
$13.99
When it comes to the perfect summer red, there may be no better wine than Beaujolais. While Cru Beaujolais produces a more serious wine, with a price to reflect that quality, AOC and Village deliver a great everyday bottle at a price that won't break the bank. The bottle for this tasting is a Beaujolais Supérieur, a classification that falls between AOC (consists of 96 winemaking villages) and Village (38 villages with the village name allowed on the label).
Bottles labeled Supérieur are harvested at riper levels and are vinified to a minimum of 10.5 percent ABV giving the wines slightly more concentration. It's dry yet juicy with notes of red/black cherry, spice, and light earth.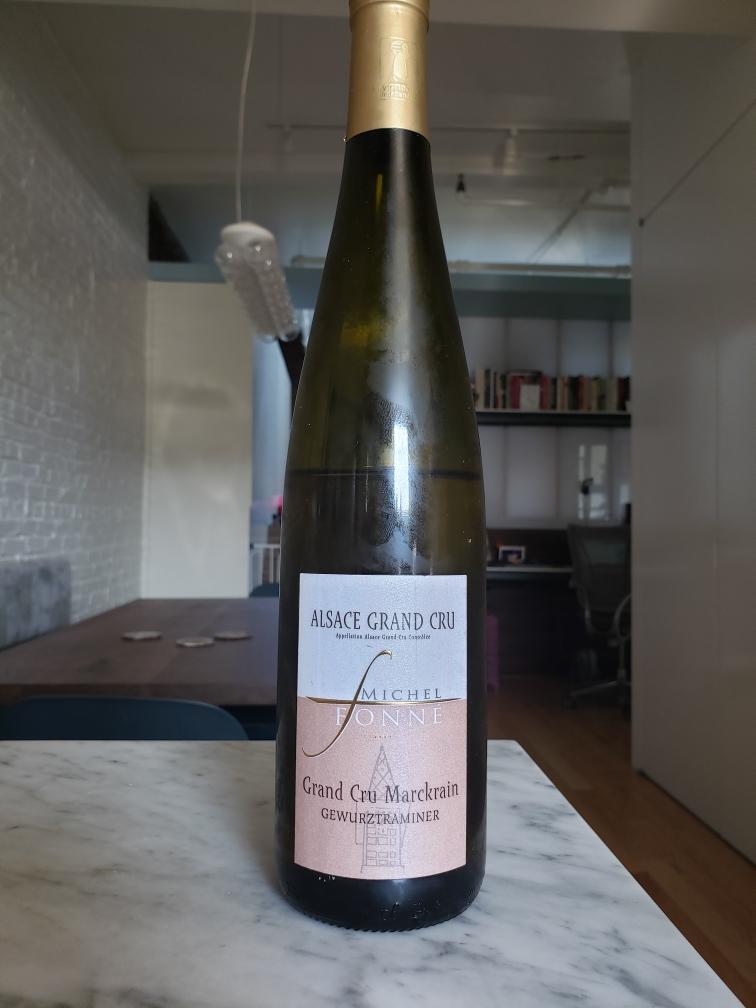 Michel Fonné, Alsace Grand Cru Gewürztraminer Grand Cru Marckrain 2015

$16.99
Gewürztraminer is an aromatic white grape that originated in Germany. It's also grown in Italy, Hungary, Croatia, and Slovenia but the Alsace region of France is where the grape's characteristics truly shine. This Grand Cru is truly a steal for the price. The wine displays peach honey, and spice. It's rich with a well balanced sweetness; a wonderful pairing with Asian cuisine!