Wines from Italy




Thursday, March 23rd




6pm-8pm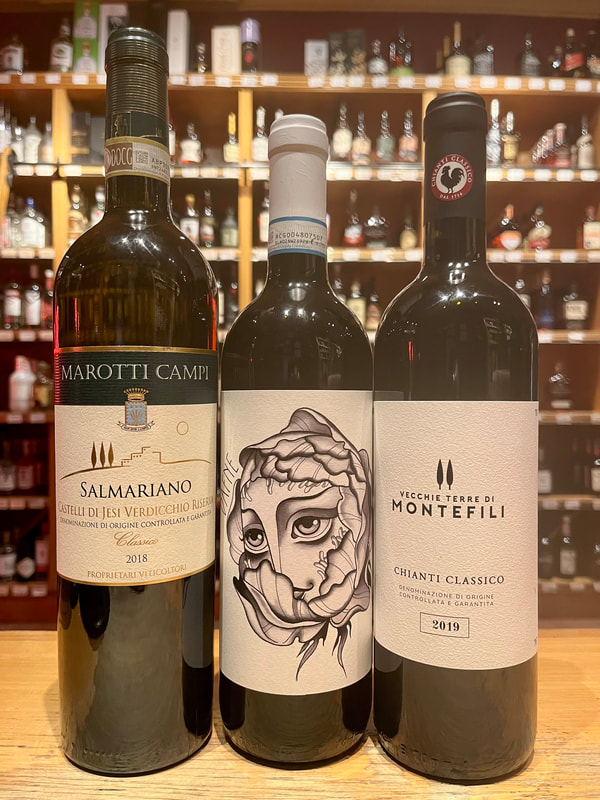 We Welcome
Daniella From Domenico Valentino
Marotti Campi Salmariano Verdicchio 2018
$23.99
The Marotti Campi estate is one of the most important in the Castelli di Jesi zone and has been a leading producer of verdicchio and lacrima di morro d'alba for generations. The farm, founded in the 19th century, has 52 hectares planted to vine, all of which are cultivated using sustainable techniques. The first wine for this tasting is their Salmariano Castelli Classico Riserva Verdicchio. It ages for 12 months in stainless steel with 20% aging for the same amount of time in small oak barrels. A beautiful and delicate wine with notes of apple, citrus, and noticeable yet restrained oak.
Benazzoli, Bardolino Dafne 2021
$16.99
Bardolino is located on the eastern shores of Lake Garda in the Veneto region of north-eastern Italy. The Benazzoli family have been making benchmark bardolino in the Val d'Adige for over 50 years. Winemaker Claudia and her agronomist sister Giulia created the Benazzoli label in 2006 after being taught by their grandfather and father that being winegrowers above all, means being respectful: respect for traditions, nature, and territory. Their aim is to continue in their family's footsteps but with an eye on the future and a constant desire for improvement. Bardolino is known for bright, light bodied reds which are great for everyday consumption. It has notes of cherry, strawberry, rose and spice with gentle, easy-going tannin. A quaffable and affordable delight!
Terre Montefili Chianti Classico 2019
$35.99
Chianti is made throughout the Tuscany region but the Chianti Classico region is the oldest and considered by many the best Chianti producing zone. Wines from this region have stricter standards requiring a minimum of 80 percent sangiovese grapes and must be aged for at least 10 months. The Vecchie Terre di Montefili estate is located in Panzano, a village in the heart of Chianti. The winery is led by winemaker and agronomist Serena Gusmeri who is committed to creating a future-facing winery dedicated to realizing the bold, successful and sustainable new era of Chianti Classico. She describes her winemaking as not following a recipe but allowing each vineyard to be a voyage of discovery dictated by its conditions. Her Chianti Classico has flavors of cranberry, ripe redcurrant, and clove-spice balanced with moderate acidity and well integrated tannins.
10% Off Tasting Wines
Wines from France, Italy, & Washington


Friday, March 24th




6pm-8pm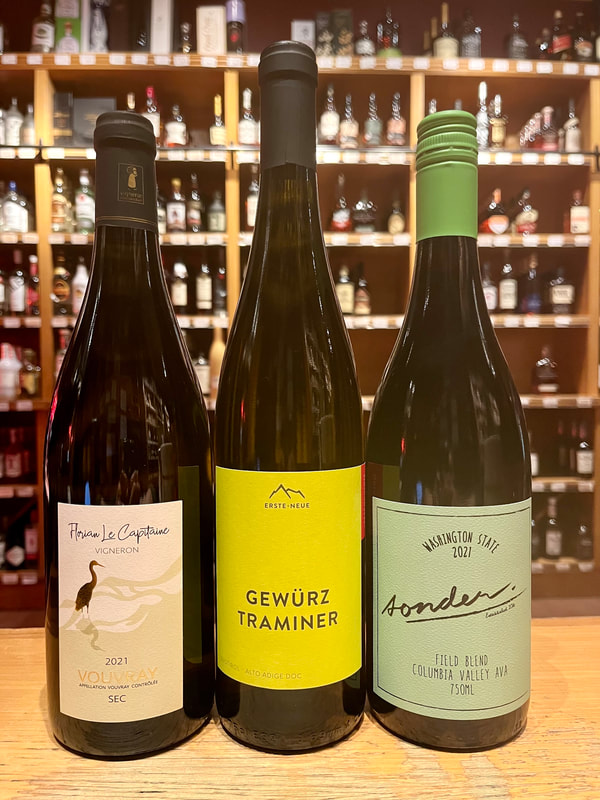 We Welcome
Laura From T. Edwards Wine & Spirits
We're thrilled to host Laura for two nights this week. Her first tasting will feature wines and tequila on night two.
Domaine Le Capitaine Vouvray Les Aumones 2021
$23.99
The Vouvray appellation was created in 1936 and is considered as one of the most important white wine producing areas in the Loire Valley. The appellation is located on the northern bank of the Loire river, next to the city of Tours in the Touraine district and the wines are made exclusively from the chenin blanc. This bottle from Domaine Le Capitaine is soft and round with a rich palate of apples and peach with flavors of spice and honey and a well-balanced acidity. It's a beautiful drinking chenin blanc that truly captures the quality of the appellation.
Erste & Neue Gewürztraminer 2021
$22.99
Gewürstraminer is a grape that originated in Germany but over several hundreds of years has found a home in Hungary, Romania, Croatia, France, Slovenia, and Italy where this bottle hails.. It shows flavors of peach, tropical fruit, spice and floral notes.It's a superb wine with terrific depth, richness and vibrancy. When pairing, think meat and fish with herbs such as cayenne pepper, ginger, clove, and cinnamon,
Sonder Wines Field Blend Sugarloaf Vineyard Yakima Valley 2021
$21.99
Sonder is a boutique Washington State winery with a minimal-intervention, terroir-driven, natural take on Rhone-style wines
.
For this field blend, the grapes- grenache, cinsault, counoise, mourvedre, and viognier, were all picked at the same time, fermented in the same vessel and then aged for 5 months in neutral french oak. Minimal sulfites are added at bottling. It's fresh and juicy with a palate driven by strawberry, floral and herbal notes, finishing with a hint of minerality.
10% Off Tasting Wines
Tequila




Saturday, March 25th




6pm-8pm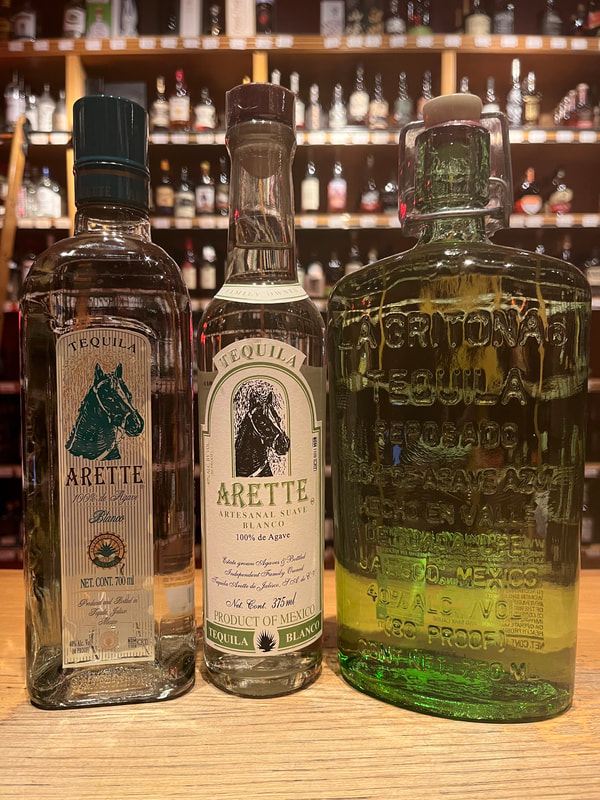 We Welcome
Laura From T Edwards Wine & Spirits
Arette Tequila, 750ml
$23.99
Light fruit and agave start followed by a peppery floral note and earthiness. Flavor: Vanilla, cinnamon and a hot pepper blast. Made at the historic, "El Llano," distillery. Arette is one the few tequilas still made in the town of Tequila.
Arette Artesanal Suave Tequila, 375ml
$23.99
The fragrance is zesty and lemony. On the palate, dried herbs, juicy florals, and green pepper come forward, plus a trace of vegetal savoriness. Finishes light, with lively lemon zest. After 15 hours of roasting, agave is shredded and fermented with a special house yeast in the distillery's original cement vat for 6-7 days, and finally pot distilled and double-filtered before bottling.
La Gritona, Reposado Tequila
$40.99
La Gritona is a reposado tequila from the highlands of Jalisco, Mexico. Owner and operator Melly Barajas, along with a group of local women, produce this tequila in a small distillery using locally grown agave. The bottle is also produced locally; hand-blown using recycled glass in a city an hour away.
Since it's a reposado tequila, La Gritona is slightly aged before bottling. The spirit sits in ex-Jack Daniels barrels for 8 months to accentuate the agave characteristics without adding too much flavor from the barrel. There's more in-depth information on the distilling process on the La Gritona website.
​
10% Off Tasting Spirits